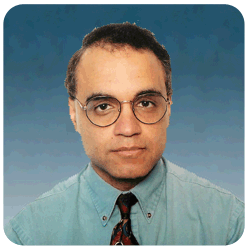 Adel El-Bialy, M.D., F.A.C.C
Dr. El-Bialy received his medical degree from Mansoura University, Egypt. He did his Internal Medicine residency at the University of Illinois, Chicago and his Cardiology Fellowship at Green Hospital of Scripps Clinic, La Jolla, CA. He recently completed his Interventional Fellowship at the University of Southern California.
He was the Associate Director of the Cardiology Fellowship Program at Oliveview Medical Center-UCLA from 1999-2008 and is currently an Associate Professor of Medicine at David Geffen's School of Medicine at UCLA. He is a Fellow of the American College of Cardiology and has multiple publications in major cardiology journals.